LuLaRoe Misty Elsasser
VIP Loyalty Card
Request an Exchange.
Returns accepted within 14 days of receipt. Must be unworn, with tags on. Customer is responsible for all return shipping charges. Fill out the form below to request a return. Once the return is accepted, your credit will show in the return icon on your Loyalty Card.
Thank You.
Your exchange request has been submitted. Once it's approved by your consultant you will see a dollar value above the returns button on your Loyalty Card.
Close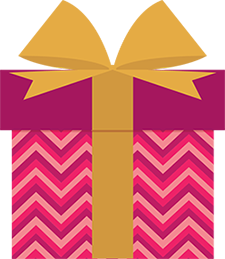 Earned and Given Gifts Available
Please contact or visit me to redeem your loyalty gift!
Thanks so much,
Misty Elsasser
Ok
Program subject to change.
You're So VIP
Thanks for being such an awesome customer. Once a month, I will invite you to a special VIP Only Pre-Sale. You will have time to shop with far fewer people during these special events. So look for emails with these VIP Sales with follow-on shopping links and shhh!, keep the information to yourself :)
Thanks, Misty Elsasser
Ok
Program subject to change.
When you shop with Misty Elsasser, please bring up this Loyalty Card when you are checking out and they will punch this Loyalty Card for you. If you shop online, your shopping will be recorded remotely and will show up after you have shopped and payment is complete.

Thanks so much for shopping with us,

LuLaRoe Misty Elsasser
Ok

Redeem a gift?
Please enter your birthday month/day below.
Invite a new user
Invite
Close