Pop-Ups & Facebook Shopping - Just Like Chocolate & Peanut Butter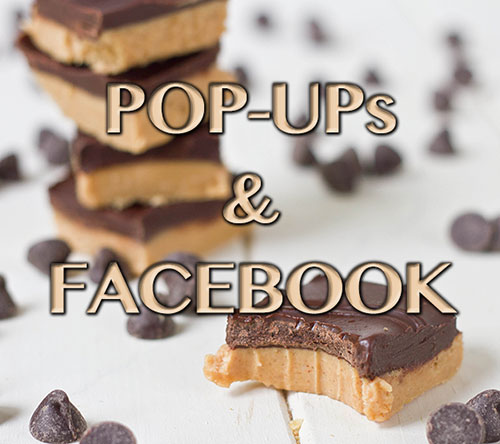 How do we get two great things to work together? Just like Chocolate & Peanut Butter, Pop-Ups and Facebook are great stand alone experiences. But how do you bring the customer experience together? How do you grab that customer the one time you get a chance? Could you entice them on their first purchase to get a Loyalty Card?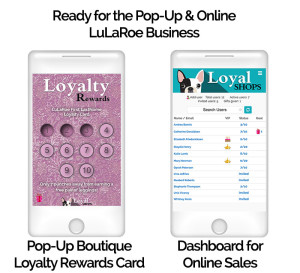 Now you have a way to contact and entice them to come back for further purchases, even if they were a cash customer at a Pop-UP. Also, how do you run a Loyalty Program when you have both types of customers and/or customers that shop at both online as well as local events? Paper Cards won't work with Facebook online sales and customers may try and punch the paper cards with other consultants. Other digital loyalty card options aren't designed for Online and Local Pop-Up Boutiques either, usually just an in store Kiosk mode.
The Loyal Shops Loyalty Cards were designed for the LuLaRoe Consultant's unique business model. From punching purchases right on the customers phone at a Pop-Up super fast for you and immediately rewarding for the customer. Then, Facebook or other online sales, you need a way to quickly locate your shoppers and punch these online purchases in a streamlined manner. With our instant customer look-up in our Customer Dashboard, you can find and register purchases in seconds. The Loyalty Shops Loyalty Card, goes together with Pop-Ups and Facebook, just like Chocolate and Peanut Butter!