Do You Have VIP Customers? We'll Help You Insure They Know It!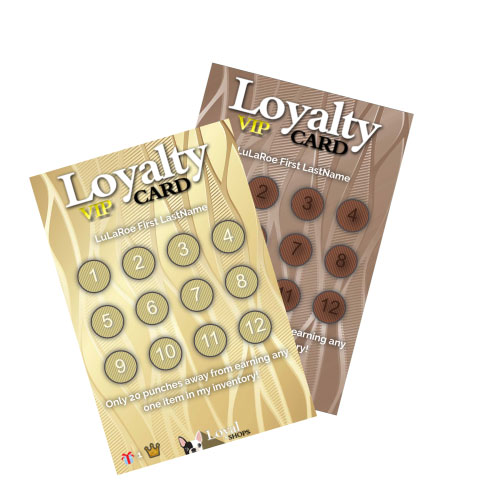 Our VIP program has arrived for our PRO subscribers. You're now able to track your customer's lifetime purchases in both Standard and Pro modes. In addition, for Pro subscribers you can set a goal for customers to earn VIP status. We will then have a special VIP card for them and you can choose the VIP program details you want to offer including different gifts and other special programs you create. Your customers will also join an exclusive club with VIP only Loyalty Cards!
Either choose one of the exclusive metallic Gold or Bronze VIP Cards or choose any of our wide selection of Loyalty Card themes as your VIP card. Choose a number of purchases to automatically promote customers to the VIP level or you can manually promote your best customers at any time. Take this chance to change your best customers from a 10 punch card to say a 20 punch card and change the gift to match. Perhaps from a free pair of leggings to any shirt or any item in your inventory. What other creative ideas can you add for your very best customers? Perhaps always offering free shipping, 10% off their orders or 50% off one item per month? Perhaps they get a shopping event just for them per month or per quarter? Either way, we give you a place to offer them a program and you can change it dynamically any time. Also, when your customers become VIPs, they are sent a customized and personalized email from you automatically. Just another way for us to allow you to deliver superior customer experiences with a minimum of manual work on your part. Make your customers feel Royal and a VIP with Loyal Shops Loyalty Cards.