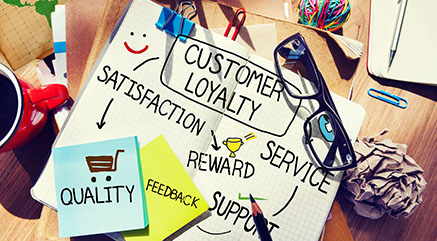 Two tough questions, how to acquire customers, then how do you get them to stay? A Loyalty Program is a marketing system that rewards customers for purchasing behavior, thus increasing the urge for that customer to stay loyal to that business.
Loyalty Programs Too Expensive? Actually acquiring new customers is really expensive, retaining current buying customers. Forbes posted an article stating that it's 7 times more expensive to acquire a new customer than it is to keep an existing customer.
Sarah Robinson is the Author of Fierce Loyalty. In her book she talks about Making Them Happy and Creating A Community. Making them Happy is clear, but how? People crave stability, consistency and being connected. Feelings of happiness & pleasure come when we experience a meaningful engagement and connection.
Making 'IT' Personal – How do you make your customers feel special? Efforts to do so are often rewarded. So how can you find ways to make individual customers feel special? A Personalized Loyalty Card that is always available and rewards them for their loyalty is certainly one way.
Treat Your Loyal Customers Different – Not all customers are equal, some spend more and are more loyal. Some enjoy the thrill of the hunt for new things. Can you offer these customers something special compared to the customer that has bought from you once?
Give The Occasional Customer A Reason To Come Back – Beyond treating your best and loyal customers special, you also need tools to entice the one time or seldom customers to come back again for something special or to earn that gift they are close to.
If your the one offering these features and your competition is not, who are they going to come back to next time they want to shop?